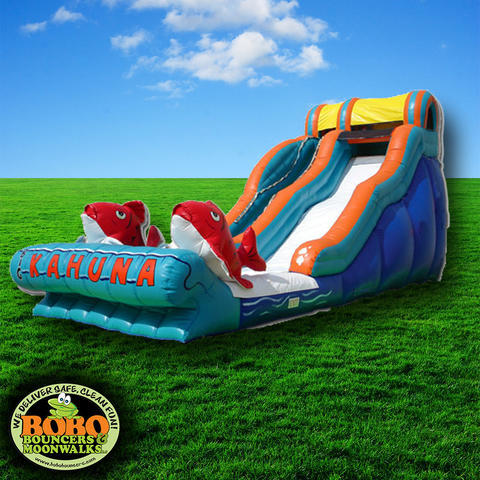 Big Kahuna Dry Slide
This is a customer favorite & a huge hit
either wet or dry. Get a super thrill as the
hump gets you a little airborne on your way down.
This unit measures 35ft long x 15ft wide and over 17ft high, so make sure you have plenty of room.
Requires two 110v circuits and approximately 2ft clearance around and above the unit.