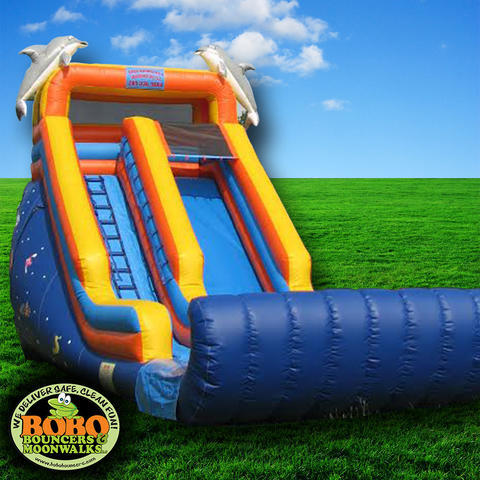 Deep Blue Sea
Catch a wave with this awesome slide!
This is our tallest & fastest single lane slide.
Shoot straight down this super fast slide & get caught in the wave at the end. Enjoy wet or dry.
Our tallest & fastest waterslide.
This unit measures 34ft long x 16ft wide and over 18ft high, so make sure you have plenty of room.
Requires a single 110v circuit and approximately 2ft clearance around and above the unit.