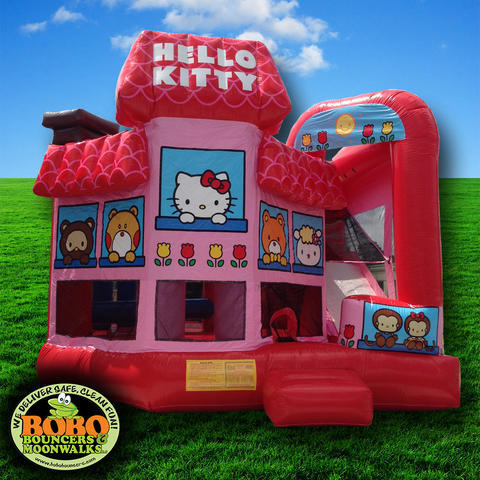 Hello Kitty 5 in 1
Five Activities in One!
Hello Kitty is quickly becoming one of the
most favorite bounce house rentals in the
country. Your kids can bounce in the jump area, navigate the obstacle course, shoot baskets, climb the ladder, & slide to the bottom. Then, they'll zoom back inside & do it again!
This unit measures 20ft long x 19ft wide and over 16ft high, so make sure you have plenty of room.
Requires a single 110v circuit and approximately 2ft clearance around and above the unit.
Price: $249