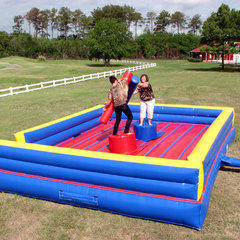 Jousting Arena
Gladiators take your Pedestal!
Pedestal Jousting is great fun. Players take their positions on soft pedestals armed with over-sized foam batons & try knock one another off.
Requires a single 110v circuit and approximately 2ft clearance around and above the unit. Unit measures 17ft long, 13ft wide and 12ft high.
Price: $350