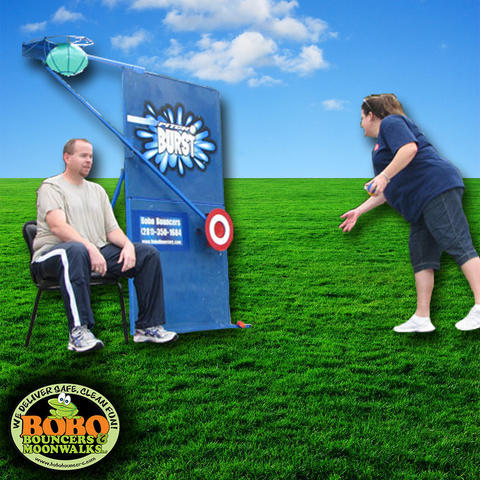 Pitch Burst
Pitch Burst Makes it Rain!
Step right up and try your luck. Hit the
target and the Pitch Burst mechanism
explodes a large water balloon over the target victim.
We use regular 12" latex balloons, not to be filled over 10" in diameter.
Requires no electricity, however it does require approximately 2ft clearance around and above the unit. Unit measures 4ft long x 4ft wide and stands 8ft high.
Price: $179