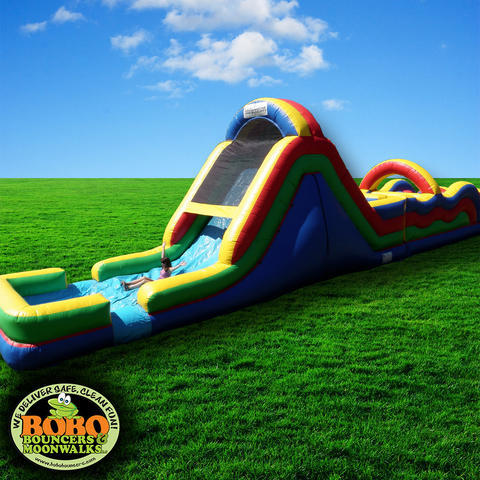 Team Challenge With Pool
Team Challenge Course
Race through this giant obstacle course. Slide to the finish line. Multiple elements with a slide & splash in the pool to the finish. Great for all ages.
This unit measures 60ft long x 14ft wide and 18ft high.
Requires two 110v circuits and approximately 2ft clearance around and above the unit.
Price: $499