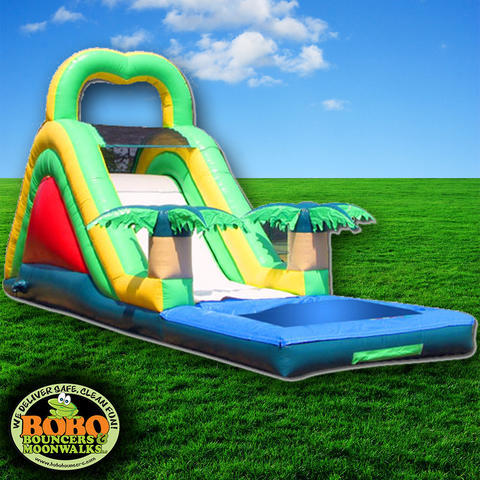 Tropical Slide With pool
Super Slide into the Pool!
This slide is great for any Tropical, Jungle, or Luau adventure! Use wet or add the play balls for dry use!
This unit measures 32ft long x 14ft wide and 14ft high.
Requires a single 110v circuit and approximately 2ft clearance around and above the unit.
Price: $250