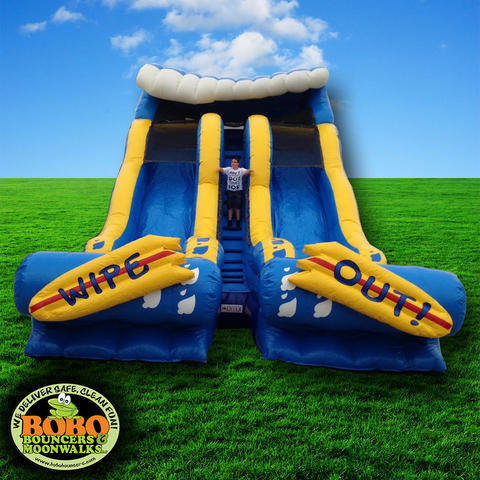 Two Lane Wipe Out Wet Slide
Wipe out in Style!
In Texas we do it big! The Wipe Out is
great way to cool off on hot lone star day.
This unit measures 35ft long x 17ft wide and over 20ft high, so make sure you have plenty of room.
Requires two 110v circuits and approximately 2ft clearance around and above the unit. Max player weight 200lbs.
Price: $499